There were some surprises at Water Canyon near Winnemucca. I thought for sure it would be past peak by now. An early season snow storm with wind had rolled in a couple days before I arrived there on October 24, 2022.
To my surprise, the aspens in the upper part of the canyon were in the Getting Better stage ready to pass into Near Peak any day now.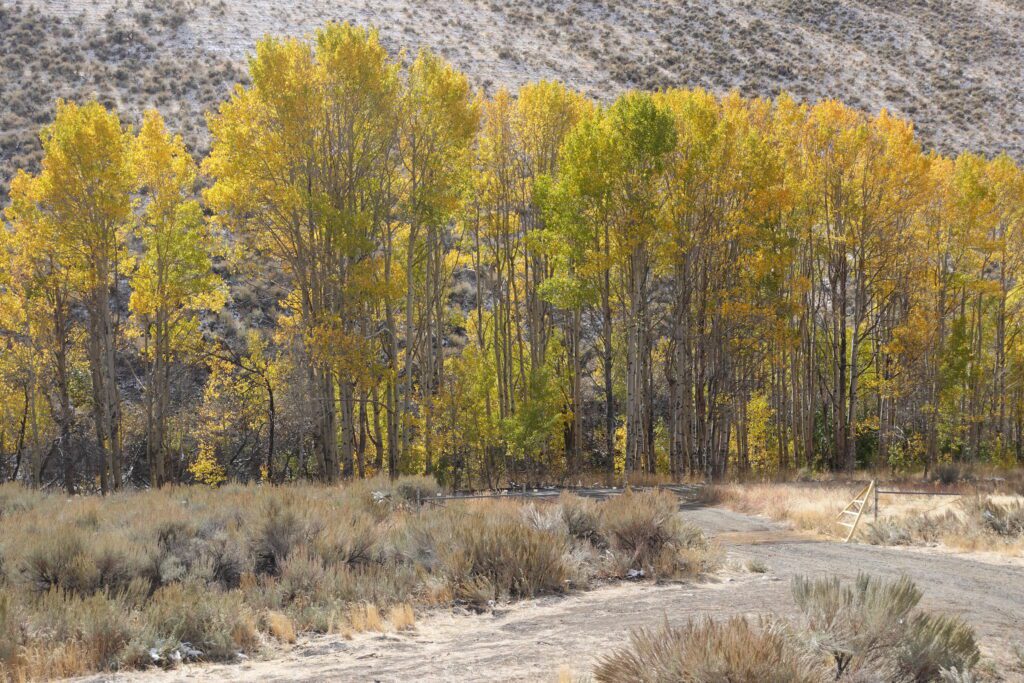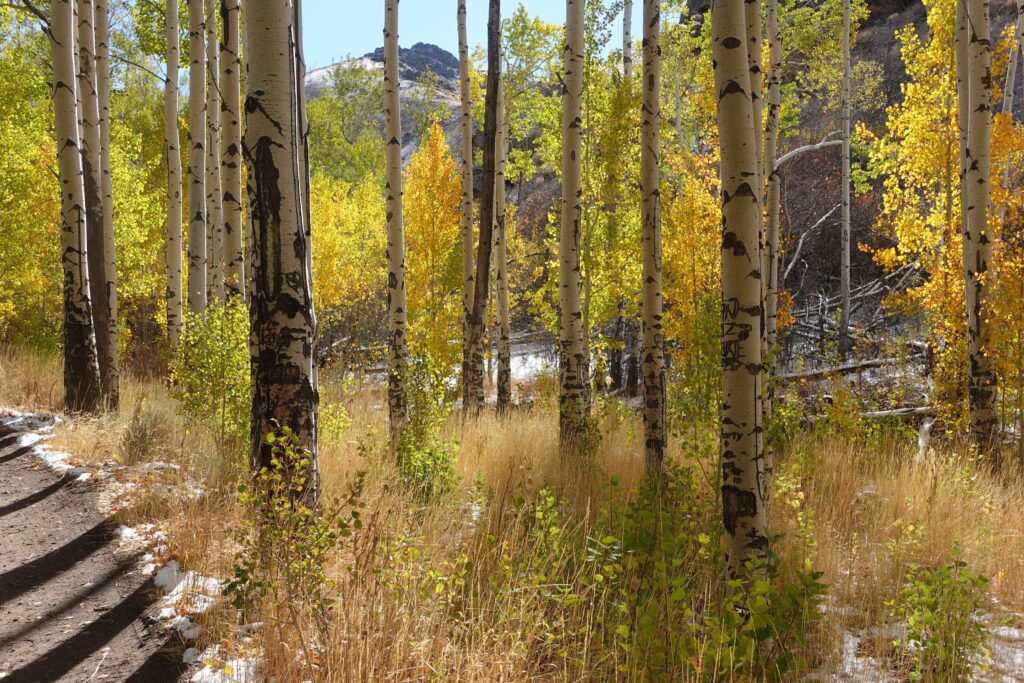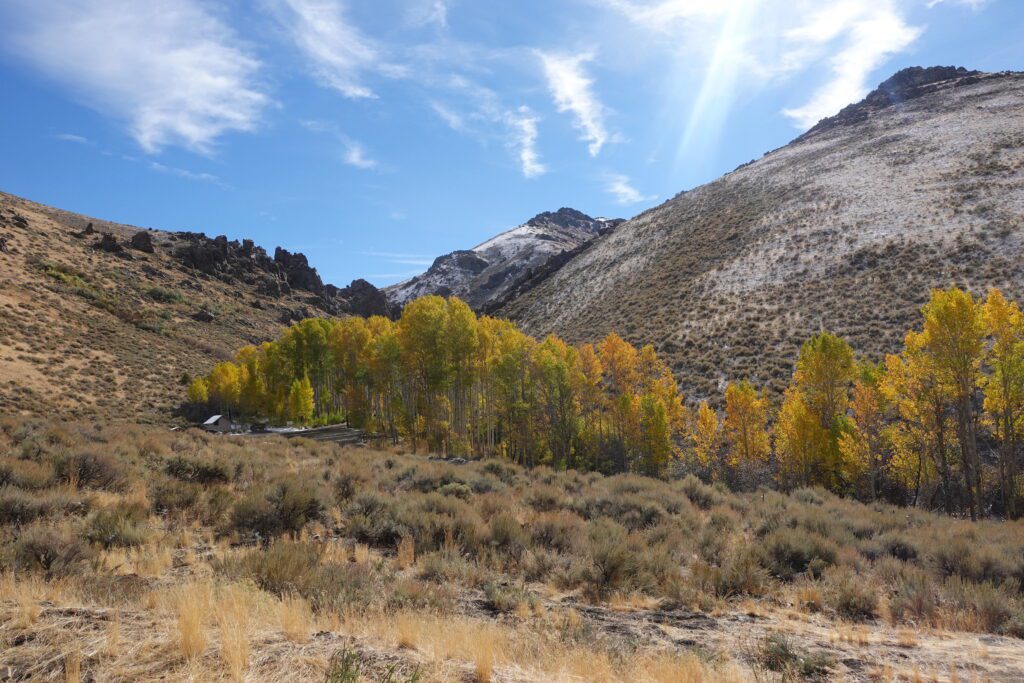 In fact, with the snow-covered mountains as a backdrop, the golden aspens looked lovely.
To add to the colorful scene, bushes painted the understory red.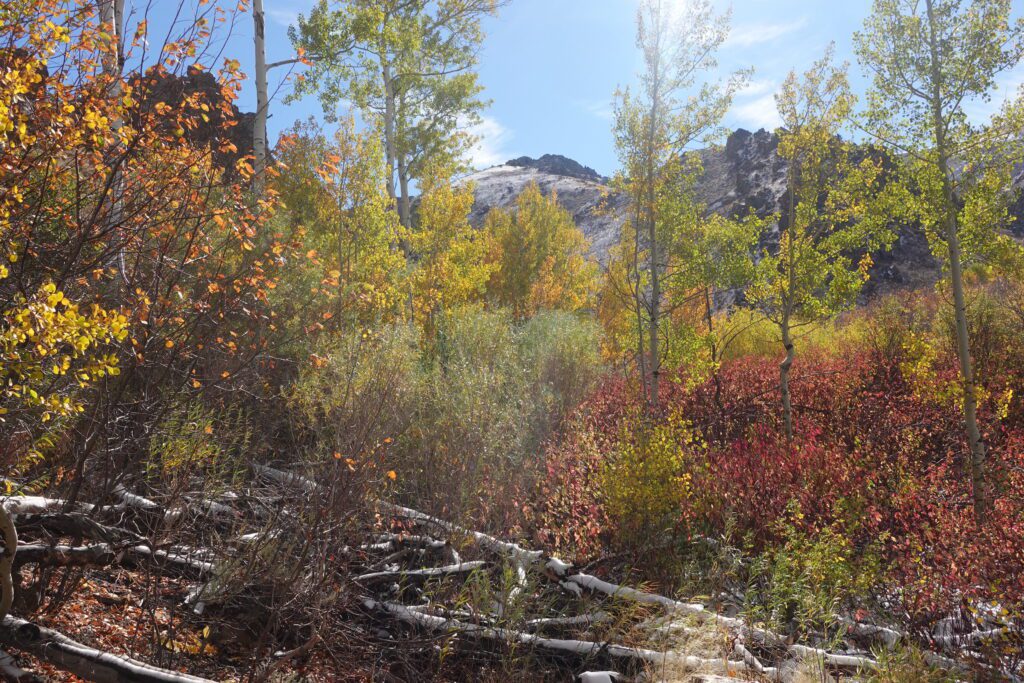 This is going to be great spot to visit on Nevada Day weekend, when the trees should be Near Peak to Peak. A number of trees are still green, so this should extend the color through the following week, weather permitting.
Fall Color in Lower Water Canyon
Fall foliage in lower Water Canyon isn't as spectacular as the upper canyon. It's a mixture of Past Peak, Near Peak, and still green.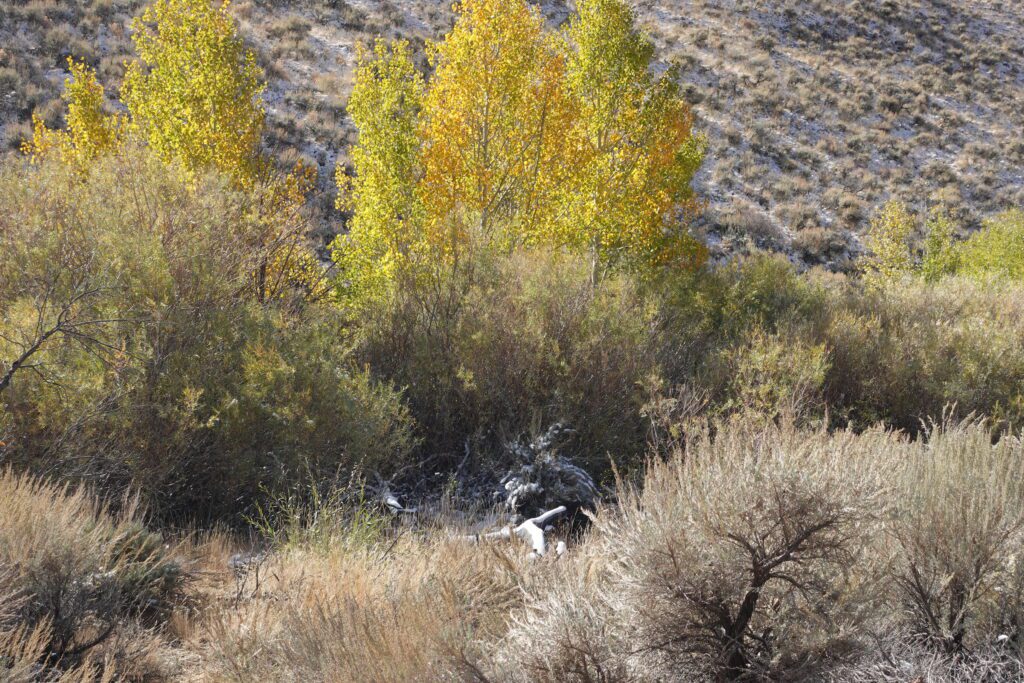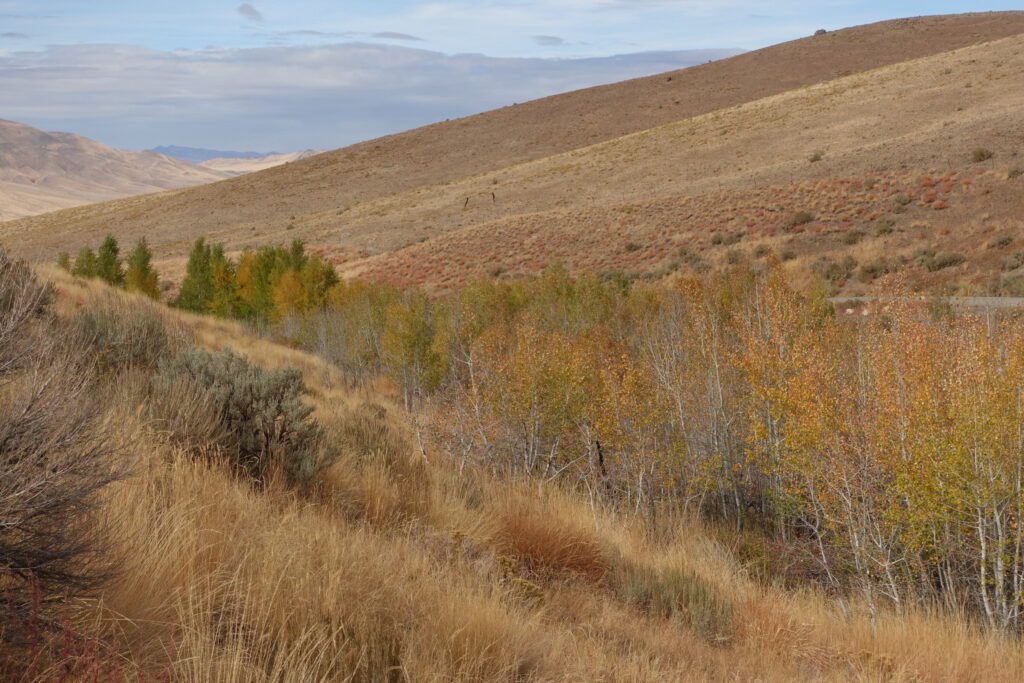 The cottonwoods mid-canyon were also still green when I was there on October 24
About Water Canyon
Water Canyon Recreation Area is only about 15 minutes from Interstate 80, but it's in a different universe from the rush of the traffic along the Interstate. It's a good place to get away from the hustle and bustle of life.
I saw a herd of pronghorn here last year.
The stream is just a trickle, at least at this time of year, but there's a lot of lush vegetation growing on its banks, which contrasts with the dry, grassy hills rising up on either side.
Interesting rock formations tower over the canyon.
A few other surprises greeted me on this year's trip to Water Canyon:
I discovered it's a Monarch Butterfly Waystation during their migration through the area.
Water Canyon has a disc golf course.
There's a short Interpretive Trail and Overlook Trail at the lower part of the canyon, for anyone who wants an easy stroll.
Water Canyon Campground
The Water Canyon Campground is pleasant and has the feel of a dispersed campground with sites strung out along the road. But all the sites have picnic tables, most have campfire rings and/or grills, and most (but not all) are near vault (pit) toilets.
You'll need to bring your own water and be certain to make sure your campfire is completely out. Also, some people with motorhomes or RVs have complained the driveways are not level. And be aware that in the fall some campsites could be covered in snow.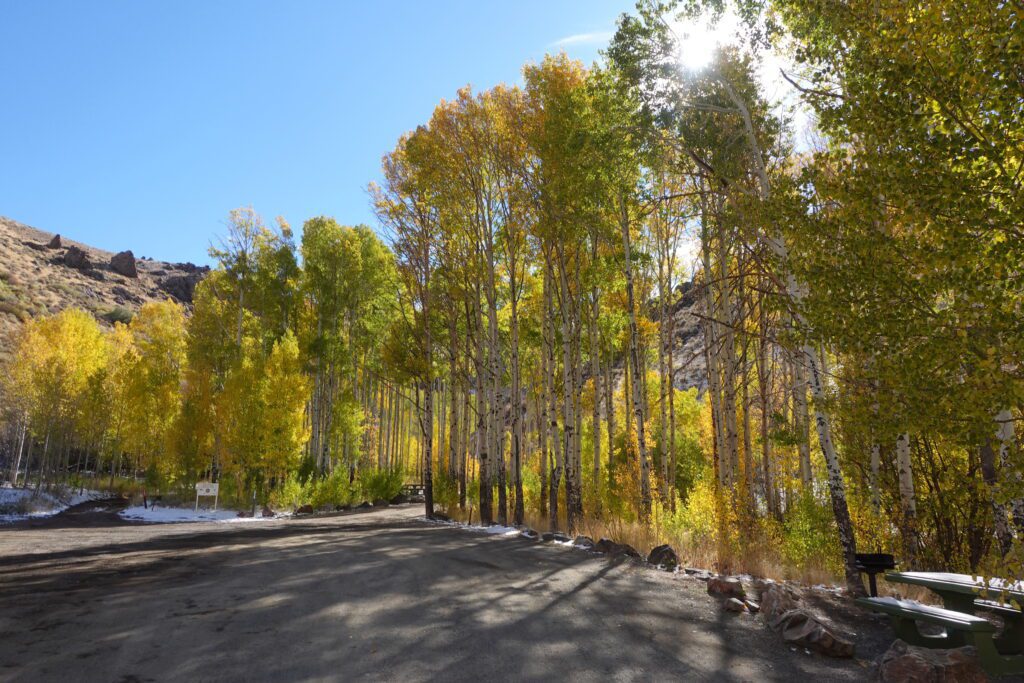 Warning: The road turns into an ATV route after the last campsite. If you're going to hike up this road, wear hiking shoes with good traction and bring hiking poles since there are spots that are muddy and slippery. If you have an off-road vehicle, know that the gate allowing access to the ATV route closes from November 1 – June 1.
Water Canyon and Winnemucca Fall Color Update
October 24, 2022
Lower Water Canyon: Mix of Past Peak, Near Peak, Still Green
Mid Water Canyon Cottonwoods: Still Green
Upper Water Canyon: Getting Better (50%). Expect this area to hit Near Peak soon, probably by Nevada Day weekend. With the cold temps at night it could even move into Peak fairly fast.
Town of Winnemucca: Patchy (10%)