With the exception of Cradlebaugh Bridge, the cottonwoods in many areas seem to be turning slowly this year. Such was the case when Patrick Wilkes and I ventured over to Dayton State Park on Saturday, October 22, 2022. The trees were in the low Getting Better stage.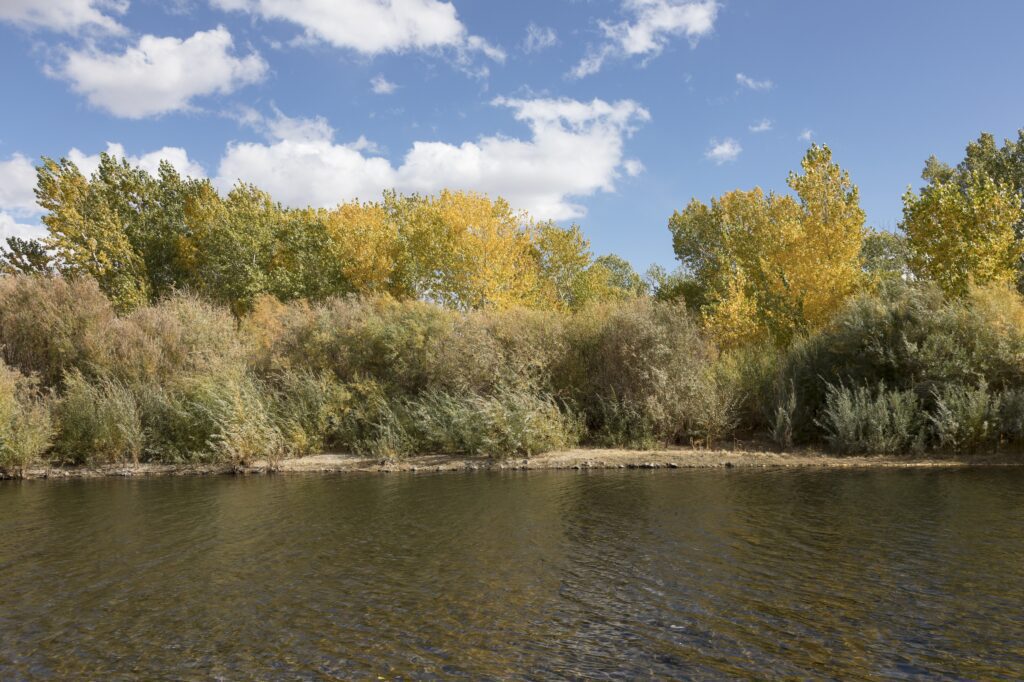 It's been a week now since we visited. I was delayed in posting these photos due to my trip to Winnemucca's Water Canyon to look at the fall foliage there. 
By now, with the cold temps at night, we anticipate Dayton State Park having moved over to high Getting Better or low Near Peak. It should be a great spot to visit this Nevada Day weekend and over the coming week. It's relatively near Carson City, so it's a convenient place to go after the Nevada Day parade. 
If you want to see how lovely it looks like when It's near peak, take a look at my photos from last year. 
About Dayton State Park
This Nevada State Park is the place to go if you're looking for a casual stroll under the cottonwoods. The trails are mostly flat and wander along the Carson River.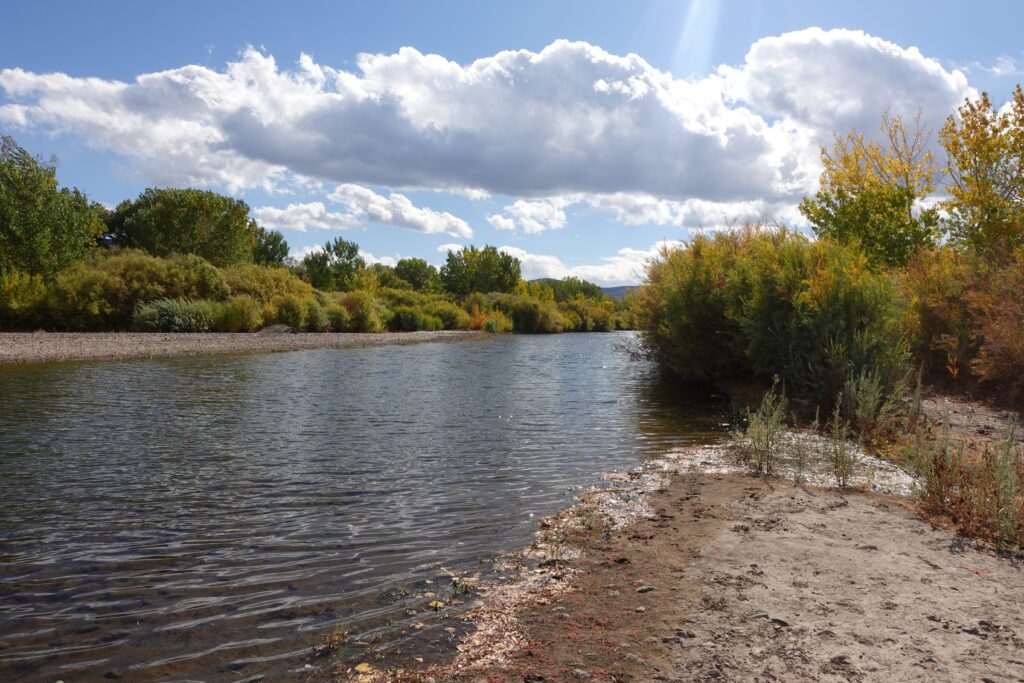 History buffs can search for the old stone walls of the Rock Point Mill, built in 1861. It was one of the first mills to process ore from the Comstock Lode.
A man we met on the trail warned us that he had gotten his shoes stuck in the mud along the river. We never encountered mud, but you might want to watch out for it.
There's a day use fee of $5 for Nevada residents, $10 for non-Nevada vehicles.   
Dayton State Park Fall Color Update
October 22, 2022
Dayton State Park: Getting Better (25%) – Since this was a week ago it should be getting closer to Near Peak by now. If you have more recent photos of what it looks like now, send them along with a fall color report to kim@nevadafallcolor.com Please include your name, date photos were taken, and your estimate of the stage of color (Near Peak,. Etc.) You can find more info about what to include on our About Us Page.