Over the last month, we've seen a lot of colorful displays of wildflowers here in Northern Nevada. Thanks to the historic snowfall, we're seeing more wildflowers than usual in many places. Most recently, the wild roses are looking pretty in pink.
You'll find them in moist areas throughout many places in the state. One good place to see them right now is on Dressler Lane off Highway 88 in Gardnerville, where they're growing along the fence next to the agricultural land. 
Genoa Canyon off of Carson Street in Genoa is also a good place to see wild roses.
Prickly poppies are starting to open their pale faces to the sun. We saw some on Mud Lake Road, but you can find them in many areas where there's sagebrush and other desert vegetation. 
Where to Find Mariposa Lillies in Nevada
Mariposa lilies (otherwise known as Sego lilies) are blooming  now, too, on the BLM land off Pine Nut Road near Gardnerville and on Water Tower Hill near the Gardnerville Ranchos. You can also find them on the Fay Luther Trail. Look for them growing around the sagebrush, although on the Fay Luther they're also growing under the pine trees on the forest floor on the Interpretive Loop. 
Other Wildflowers in Nevada
On Memorial Day, we saw a lot of flowers growing in Galena Park on the Jones Creek Loop near Reno, including pale pink manzanita flowers and one of the best displays of phlox we've seen. The phlox grow near the trailhead. This display has probably come to an end by now, but other Nevada wildflowers should burst into bloom here over the next few weeks, especially as you hike up into the mountains.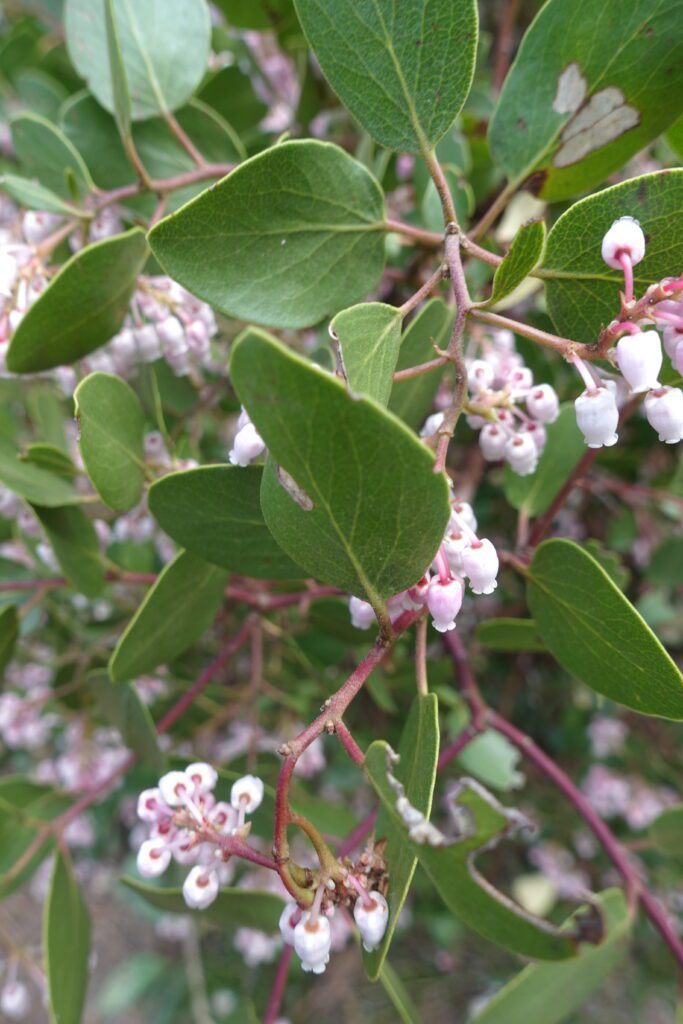 You're likely to see wildflowers in bloom no matter where you go in Northern Nevada over the next couple of months. The show will start to move up the canyons into the mountains as the snow continues to melt.
Tahoe Meadows and the Mount Rose Trail will be good choices for wildflowers in Nevada, but don't expect them to bloom as early as last year. The peak bloom will more likely be from the third week in July to early August, or even later, due to last winter's historic snowfall.
Have fun out there and be careful around creeks and rivers.