Tahoe Meadows is a lush, mountain meadow at the top of the Mount Rose Highway (State Route 431) near Reno and Incline Village, Nevada. It's also one of the best places to view wildflowers in Nevada. Wildflowers are blooming nearly everywhere there right now. On a hike through the area on Monday, June 27, 2022 I saw more than a dozen kinds in bloom including:
• Marsh marigolds
• White Lupine
• Phlox
• Stickseed
• American Bistort
• Wallflowers
• Buttercups
• Meadow penstemon
• Buckwheat
• Mule Ears
• Matted Brewer's Lupine
• Paintbrush
I followed the Tahoe Rim Trail from the trailhead down to where the bridge crosses the stream in the meadow. 
On the way, I passed wallflowers (Erysimum), American bistort (Bistorta bistortoides), and meadow penstemon (Penstemon rydbergii).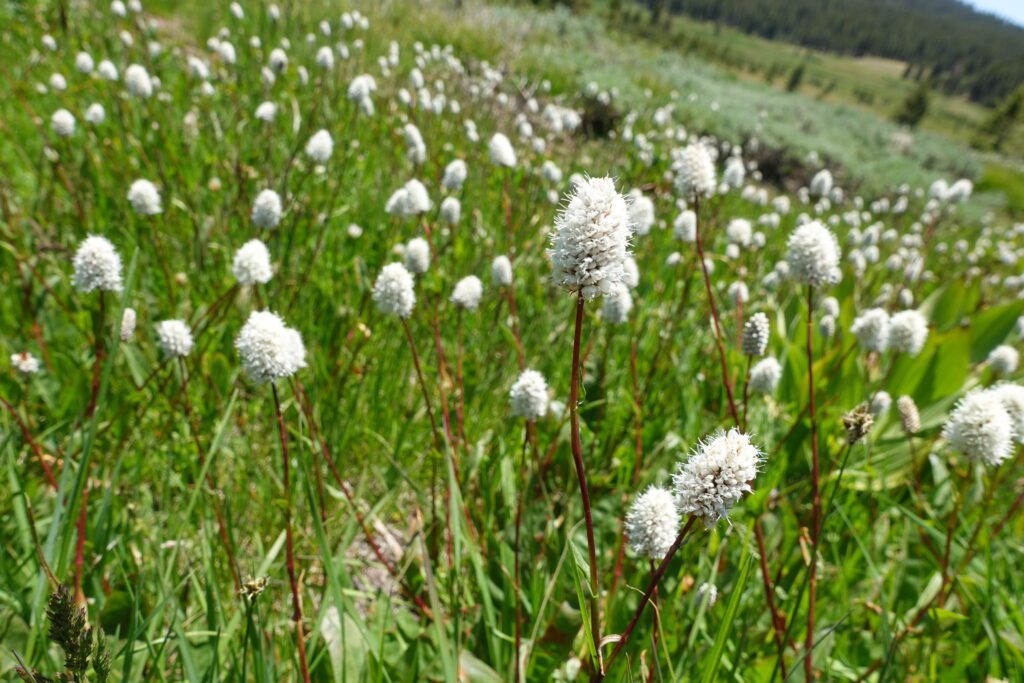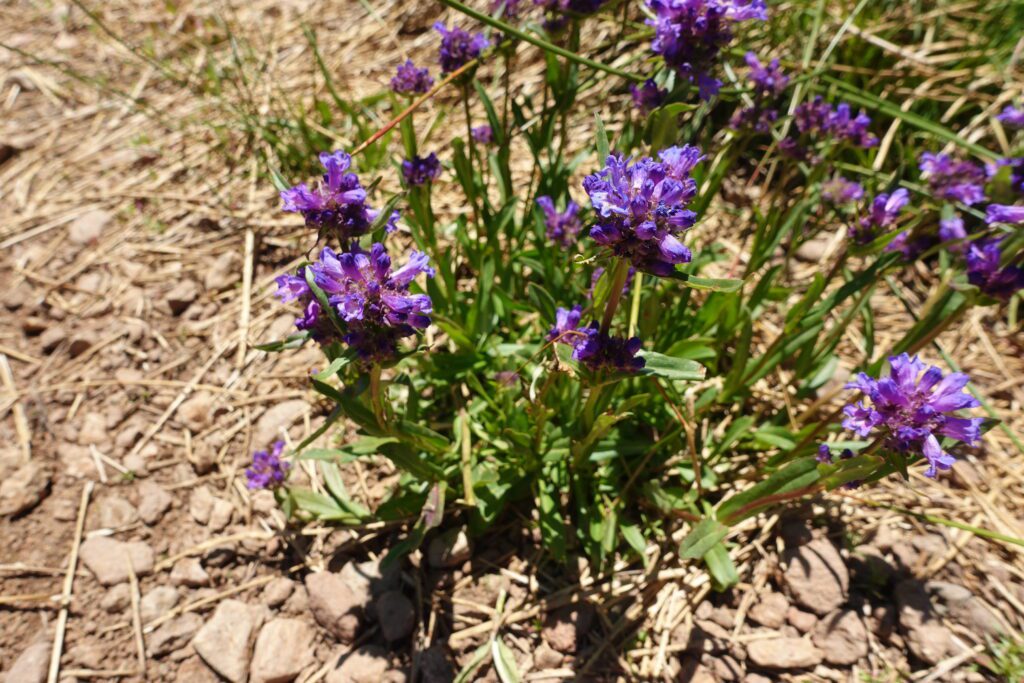 Ophir Creek Trail Wildflowers
From there, I followed signs for the Ophir Creek Trail. On that trail marsh marigolds (Caltha leptosepala) grow in damper areas. There were also a lot of white bouquets of phlox.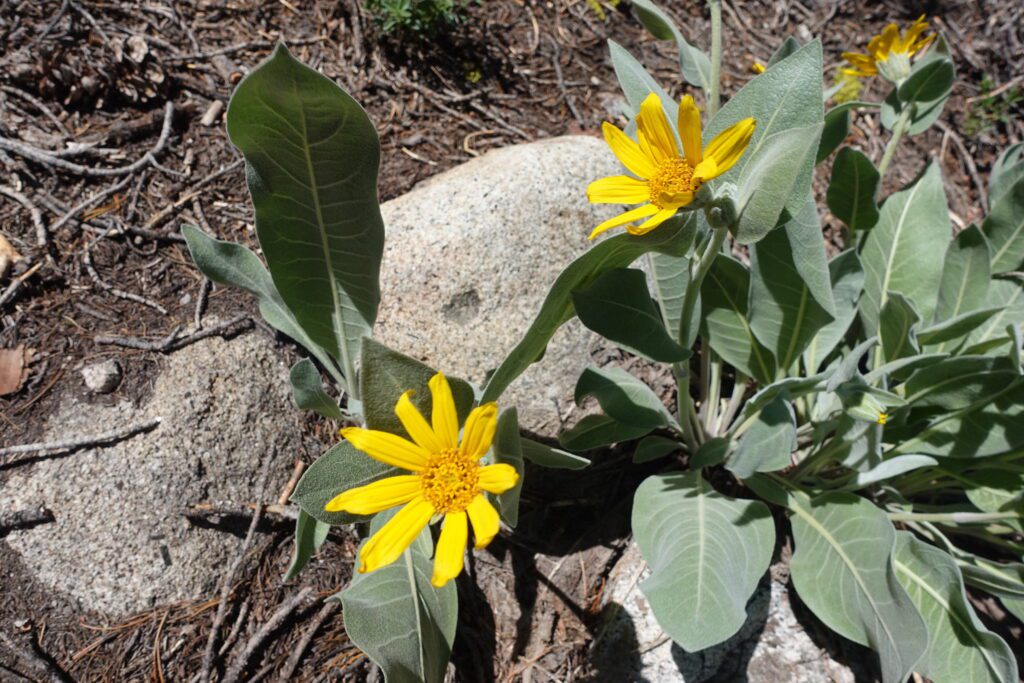 I continued on the Ophir Creek Trail until I saw a view of Washoe Valley.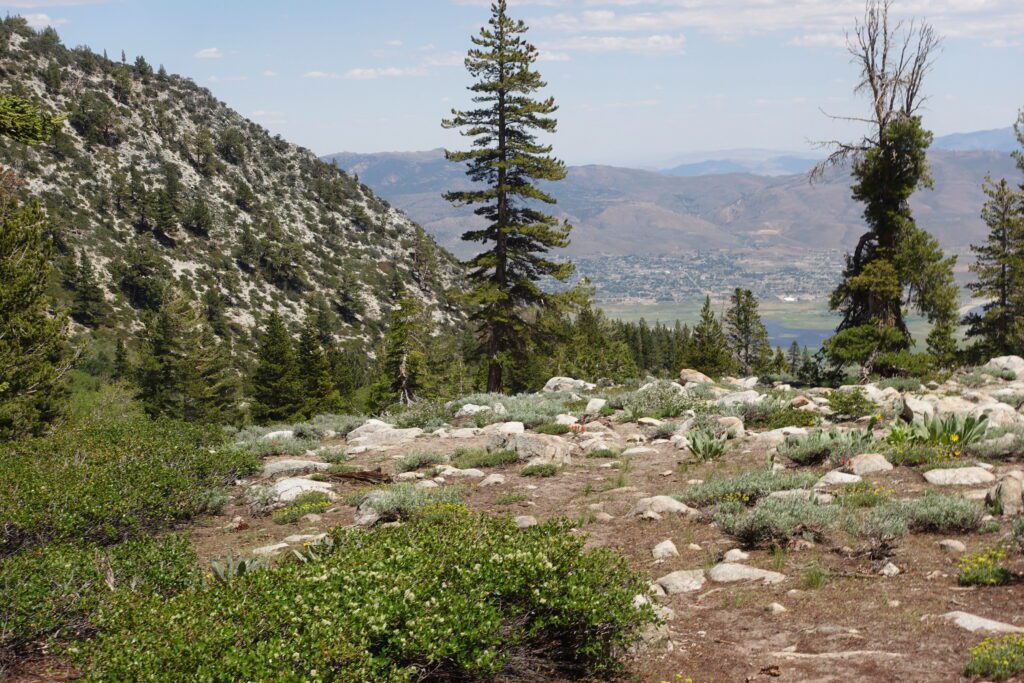 The Ophir Creek Trail is steep (it descends 1600 feet in the 3.3 miles from the trailhead) and my goal was to sit by a stream somewhere and work. So I admired the view of the valley and a glimpse of Washoe Lake then turned around. 
Lake With A Troubled Past
If I had stayed on the Ophir Creek Trail I would have reached Price Lake, which was the site of a massive mudslide in 1983. Warm temperatures and fast snow melt caused part of Slide Mountain to displace the water in Lower Price Lake (which today no longer exists) and send it down the canyon into Washoe Valley.
The mudslide destroyed homes in Washoe Valley and killed one person. Today, the remaining Price Lake sits still and peaceful, ignoring the areas troubled past.
If you do a car shuttle, you can hike the 8 miles from Tahoe Meadows down to Davis Creek Park in Washoe Valley.
Lovely Lower Meadow Loop
Instead, I headed back up to the Lower Meadow Loop where I was treated to lots of stickseed, hillsides covered in phlox, and marsh marigolds. Stickseed is closely related to forget-me-nots.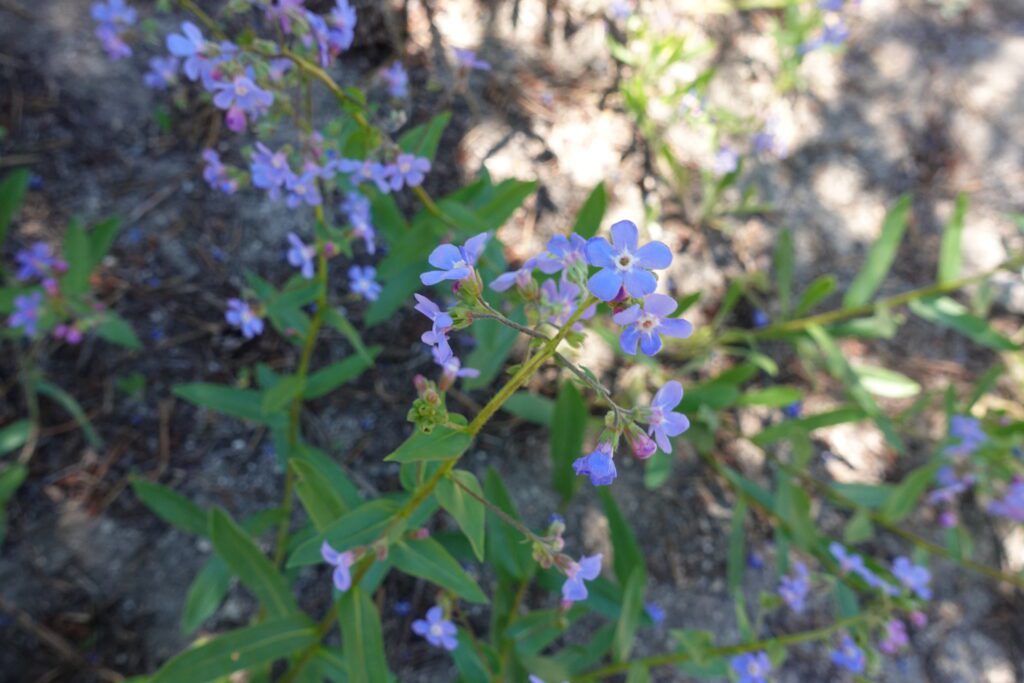 Back to the Beginning
Up close to the Tahoe Rim Trail trailhead, corn lilies haven't started blooming yet.
In addition to the Tahoe Rim Trail, the Ophir Creek Trail, and the meadow loop trails, there's also a shorter nature trail that departs from the parking lot. 
Warning: When I was there on June 27, 2022 there was a lot of road construction on the Mount Rose Highway and long waits. Road construction will likely pause on weekends, but, of course, there will also be more people on the trail then.