Great Basin National Park, in eastern Nevada on the border of Utah, puts on a fall color show that's one of the best in the state. When we were there in late August 2023, little bits of fall color popped up here and there. Nothing spectacular yet, but enough to whet our appetite for the upcoming show.
One cool thing about Great Basin National Park is that the fall color starts in the higher elevations (9,000 – 10,000 feet and above) and parades down the mountain over three or four weeks, usually from mid- to late September through at least the second or third week of October. 
More Than Just Aspens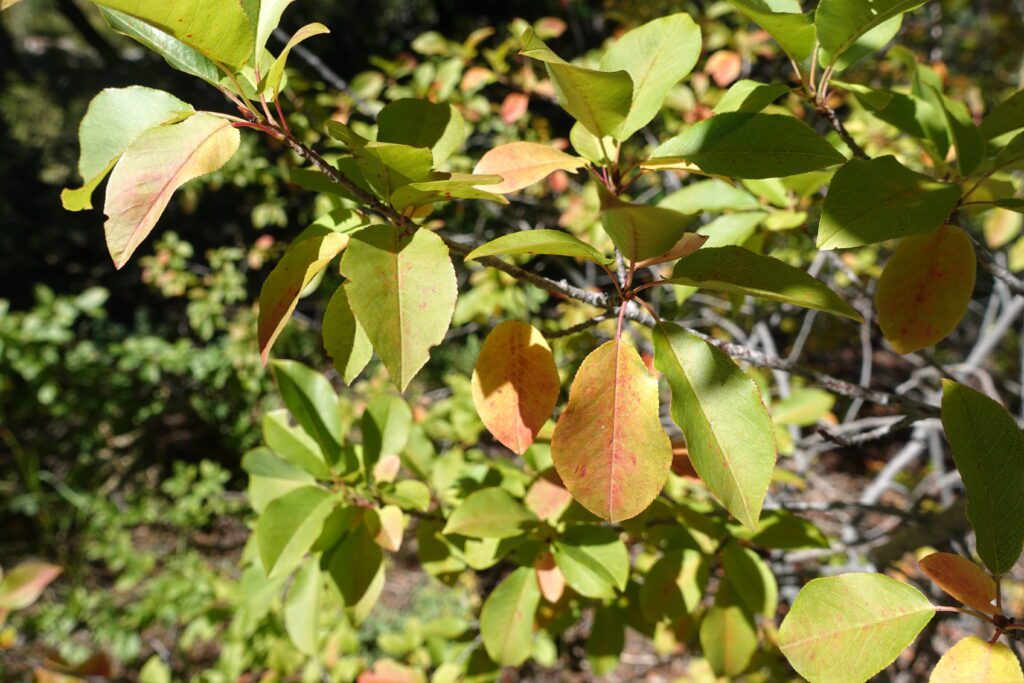 The stars of the fall color show are groves of orange, gold, and red aspens decorating much of Great Basin National Park. Willows and other plants add to the vibrant hues throughout the mountain slopes.  
While the autumn display is just starting to get underway at Great Basin, berries from plants like chokecherries and creeping hollygrape add splashes of color to the landscape along with red rosehips on the wild rose plants.
We also found a colorful mushroom on the Baker Lake trail that looked like a miniature pumpkin.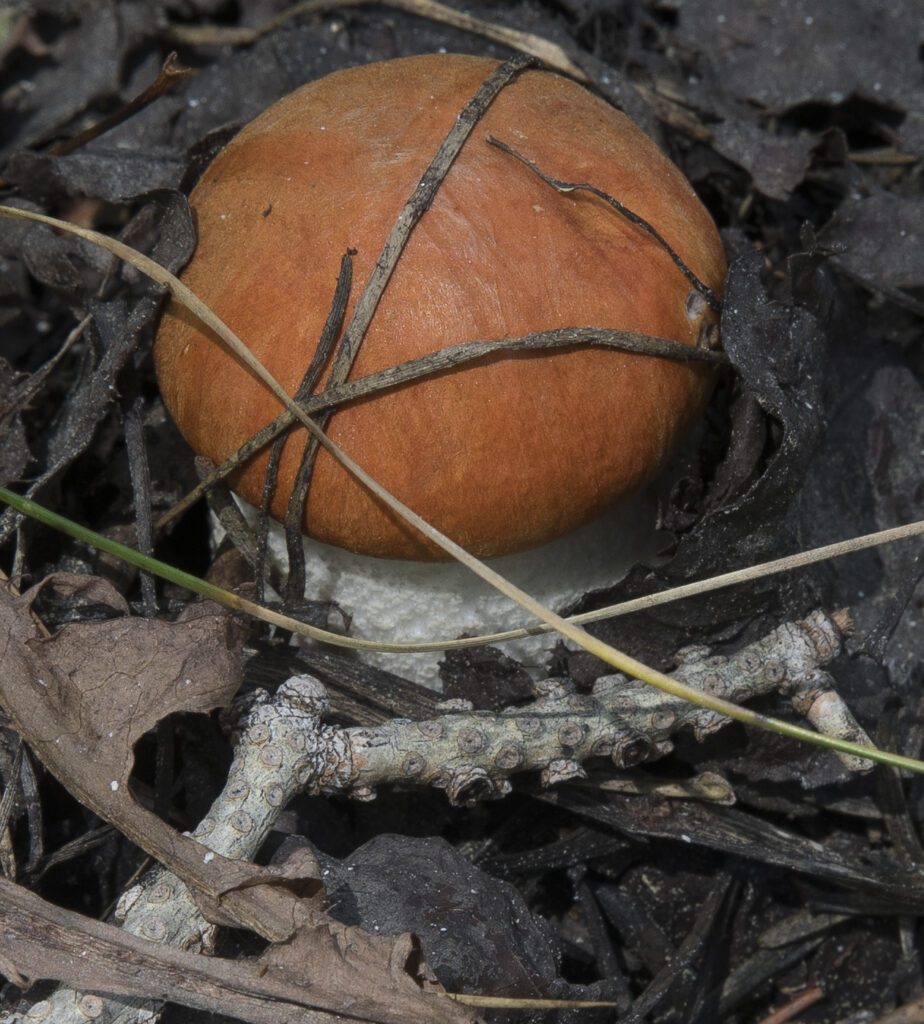 When Will Fall Color at Great Basin Reach Its Peak?
There's no way to know for sure. It will depend on the elevation and weather. The highest reaches of the park should start changing mid- to late September. At 8,000 to 9,000 feet, probably early October. By mid-October, the 6,000 to 7,000 foot level should start to show color. Sign up for our email list, as we hope to provide more reports from this beautiful area as it starts to change color.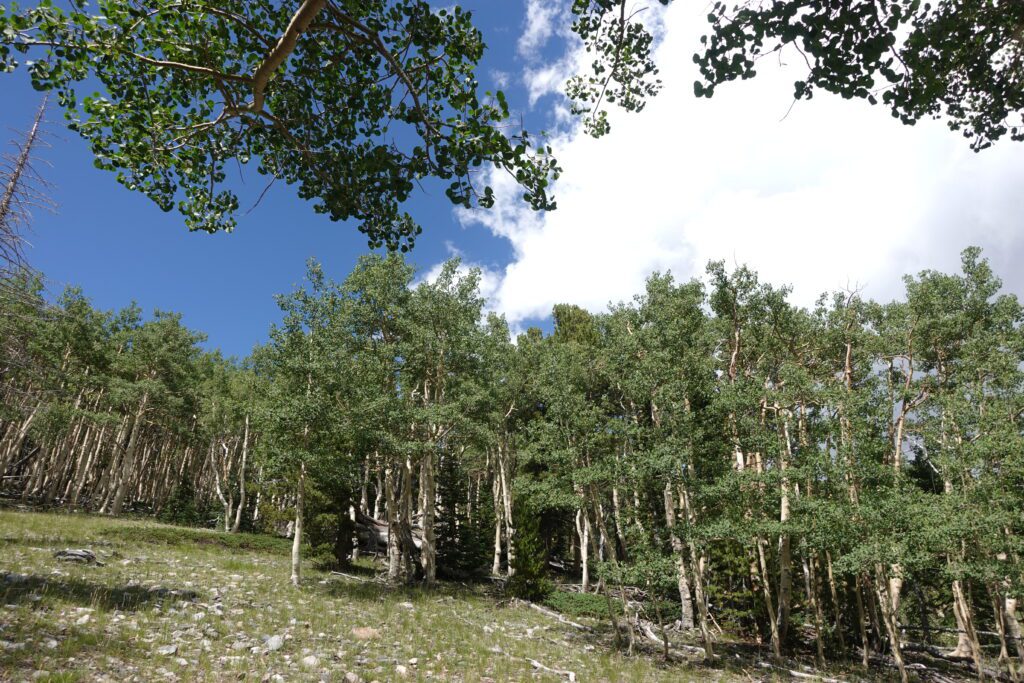 On the Hunt For a Nostalgic Treat
As we drove across the state to the park, I wondered whether the visitor center would have the sweet treat they sold here on my last two visits decades ago—homemade ice cream sandwiches.
Alas, they weren't selling those anymore. However, when we had dinner at Sugar Salt and Malt restaurant in Baker, Nevada, just outside the park, to my surprise there they were on the menu: house-made ice cream sandwiches. Oh, happy day!
I ordered their ice cream sandwich made with ginger cookies and peach ice cream. Definitely, a culinary delight that brought back pleasant memories of my last two visits at Great Basin National Park. 
If You're Going
There are only a few motels and RV parks in the area and some of the campgrounds in Great Basin National Park close for the season in fall. Baker, Nevada is the closest town, where you will find a gas station and Bristlecone General Store, which has a surprising number of organic food items. Ely, Nevada has more amenities, but it's an hour away from the park. 
If you're looking for other places to rejuvenate and relax amid fall color in Nevada, buy our Fall Color Map. This pdf file map has picturesque fall color hotspots throughout Nevada, what you'll see in each area, and directions to each beautiful spot.