Off of State Route 376 and Big Smokey Valley, on the other side of the Toiyabe Range from Austin, Nevada, sits Kingston Canyon. 
The picturesque little town of Kingston rests at the canyon's mouth. A cluster of homes, an old church, a perky little stream, a scenic view up canyon, and a duck pond (now drained for some reason) add to the charm of the town.
The town built a really nice park next to the creek, a perfect stop for a picnic. 
Of all the gateways into the Toiyabe Mountains, Kingston Canyon is the easiest to access. From the town of Kingston, the paved road climbs up into the canyon, turning to a well-maintained dirt road just past the town.
Passenger cars can make it to just past Groves Lake, where there's a trailhead to the Toiyabe Crest Trail. Beyond that point, SUVs can venture, but if you're going up and over to the other side of the mountains you'll need a high clearance 4WD.
At this time of year, Groves Lake is very low, but that does not detract from the beauty of the canyon and the fall color happening there now.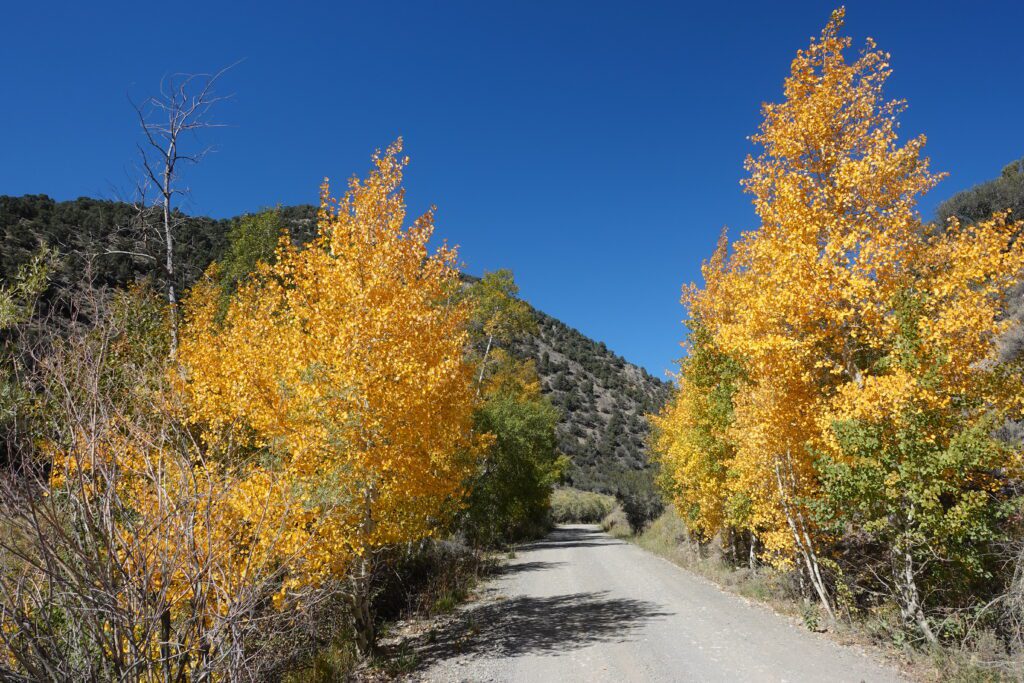 What's Happening at Kingston Canyon?
Fall foliage in the town of Kingston up to near Kingston Campground is patchy. Past that point, things are really brightening up. There's a mixed bag of every stage of color. Some groves of aspens are peaking, others are near peak, some are at getting better, and some are still green.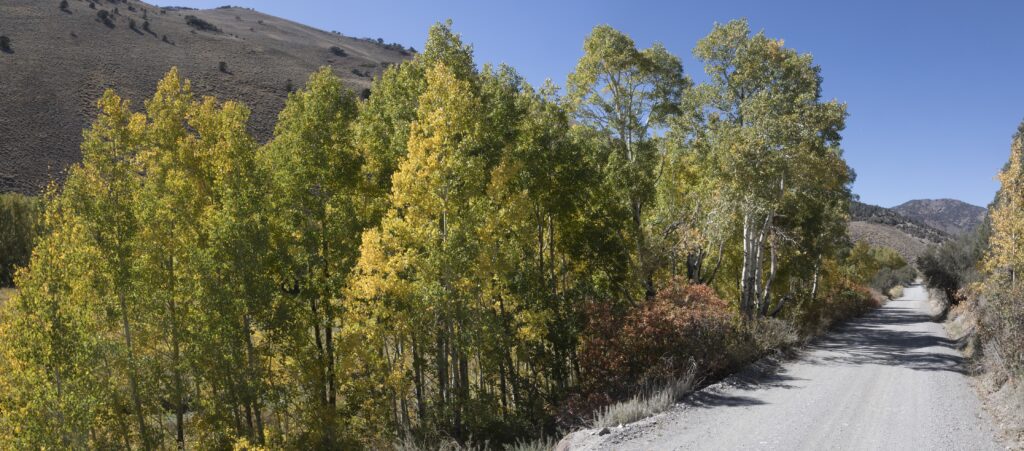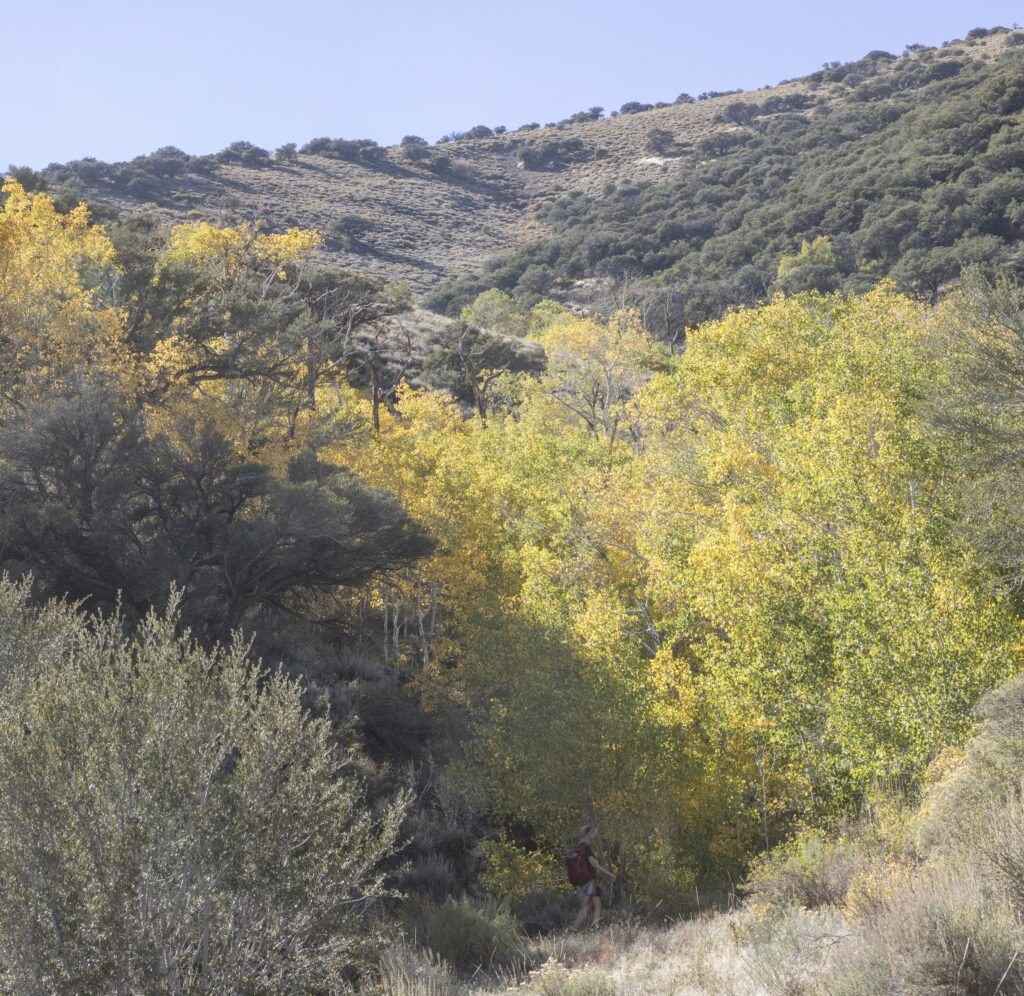 There's enough color to make a visit to Kingston Canyon worthwhile, but a more widespread autumn foliage peak should happen between October 8 – 12.
If you're staying in the area for a few days, you could combine a trip up Kingston Canyon with a visit to the Mount Jefferson area.  
Kingston Canyon Fall Color Update
Town of Kingston and Lower Canyon: Patchy (10%)
Past Kingston Campground: A mixture of At Peak, Near Peak, Getting Better, and Still Green.
Overall Rating for the Area: Getting Better (45%)