Professional Photographer Patrick Wilkes ventured over to Spooner Lake – Lake Tahoe Nevada State Park on Friday, October 14, 2022 to see if the color had progressed from when I had been there nine days before. This state park offers some of the best fall color near Lake Tahoe. Based on Patrick's hike up North Canyon Road and his conversations with other hikers, we're issuing a Near Peak alert.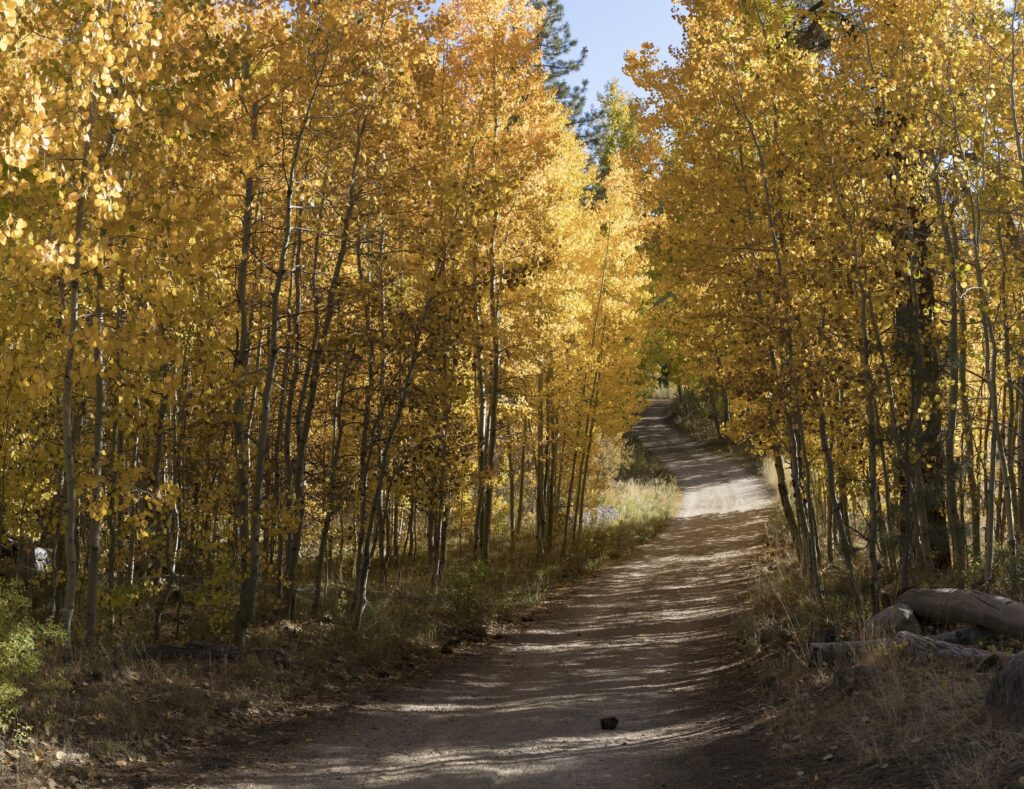 One of those other hikers was Tom Flack. Not only did he fill Patrick in on the state of the color up at Marlette Lake, but he also sent us some beautiful photos.
Based on the photos and Tom's description, Marlette Lake is now at Near Peak (60% – 70%) with some trees here and there looking like they might even be a little past peak. Patrick also reports that North Canyon Road is Near Peak (70%). 
Patrick got a late start and wasn't able to make it to Marlette Lake, so we're grateful that Tom sent in his images.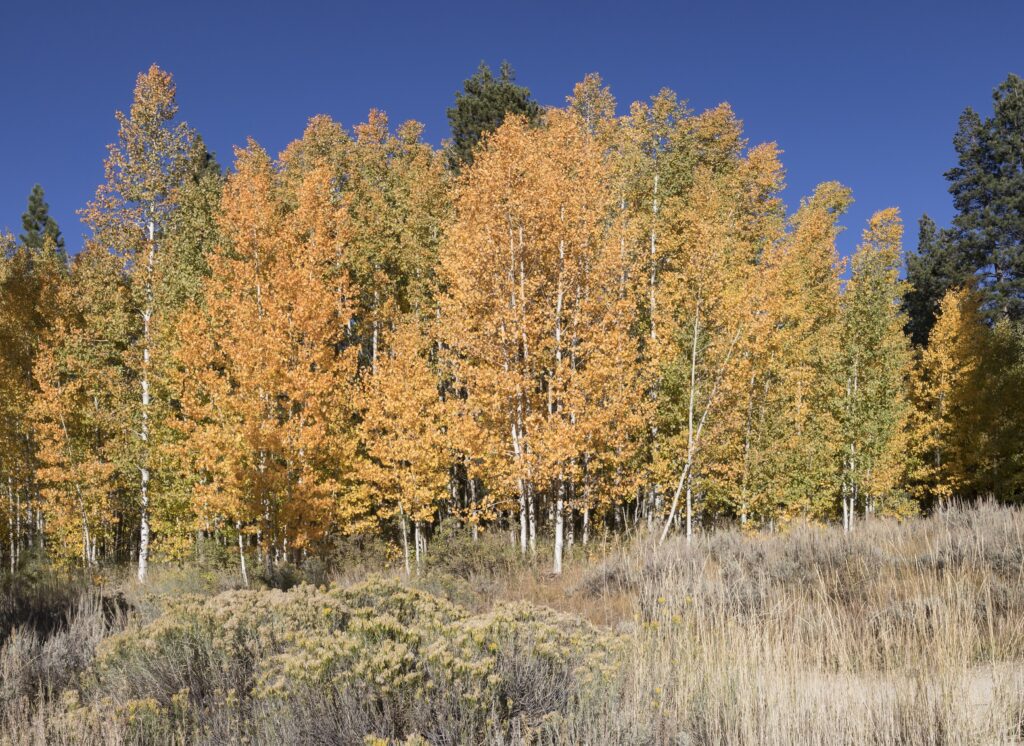 Important Information If You're Going
They're building a new visitor's center, so some of the parking spaces are taken up by construction equipment. Especially on weekends, finding parking may be challenging. Get there early or plan on taking a late-afternoon stroll up North Canyon Road when things may be less crowded.
The entry fee to the park is $10 for Nevada residents and $15 for out-of-state visitors. It's a self-service pay station and only takes cash or checks.
Spooner Lake State Park and Marlette Lake Fall Color Update
As of October 14, 2022
Marlette Lake: Near Peak (60% – 70%)
North Canyon Road: Near Peak (70%)
Spooner Summit Picnic Area: Near Peak (80%)