Just in time for the Corley Ranch Harvest Festival, Carson Valley is starting to light up with fall colors, especially the maples.
Many of the maples are near peak (50%), although some stragglers, like the one in our backyard, are still green. I've noticed that a lot of the maples like to "stew" for a while before they hit their full stride.
The scarlet red maples with a backdrop of Job's Peak along State Route 88 are worth seeing.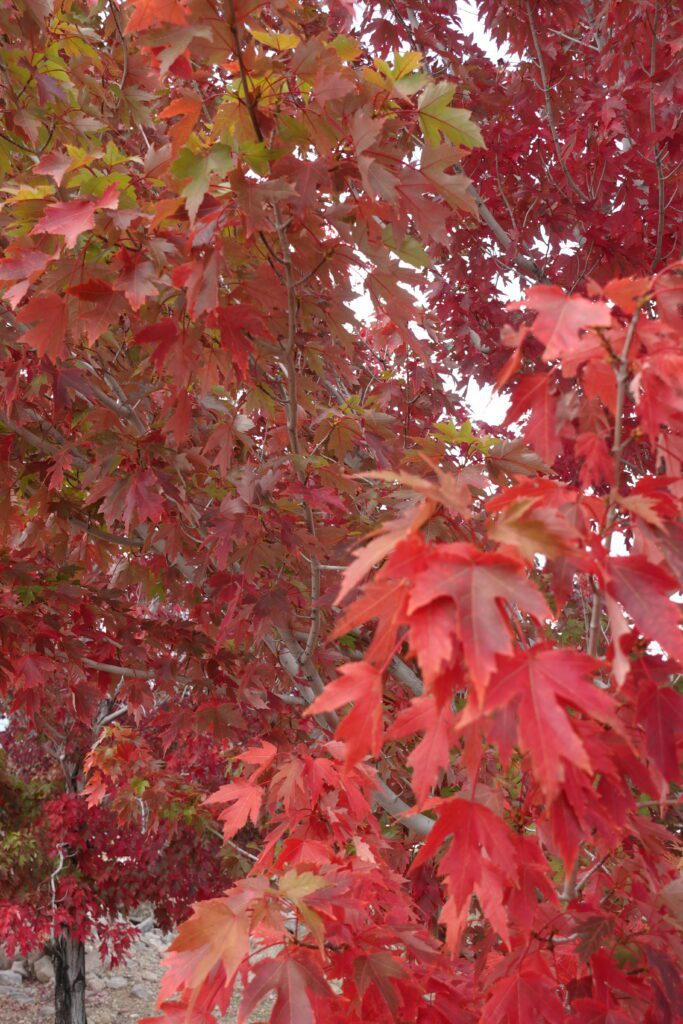 In addition to color popping up along State Route 88, the trees at the intersection of Highway 395 and 88 are a brilliant batch of red with some yellows starting in what looks like ash trees. Many in that grove are near peak at around 50% and will probably look good for at least another week to ten days.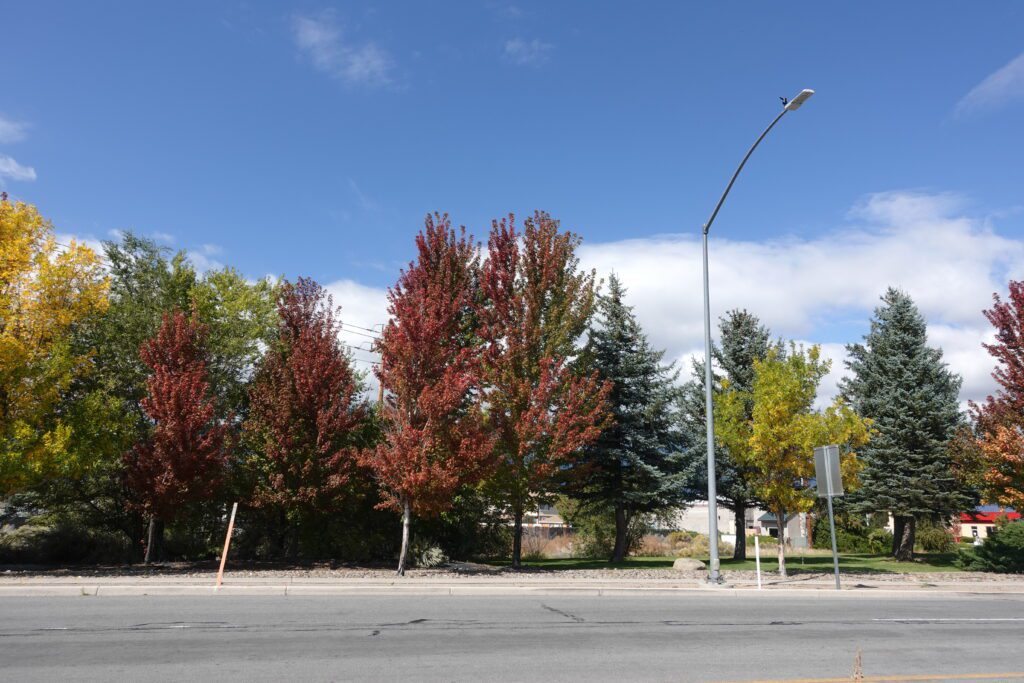 Cottonwood Color Yet to Come
The cottonwoods throughout Carson Valley are mostly still green, but a number of trees have large patches of yellow. It will probably be at least a couple of weeks before they peak, including the cottonwoods by Cradlebaugh Bridge.
A Perfect Fall Drive
Carson Valley is about an hour south of Reno and a half hour south of Carson City. The best way to see the fall color in the Carson Valley is to drive along State Route 88, following it from the intersection of Highway 395.
You can cross over into California and drive up into the mountains and Hope Valley, where you'll see aspen trees putting on their fall show.
Turn around and take State Route 88 back to Carson Valley and Highway 395. Take a right and grab a bite of lunch in Minden or Gardnerville. Two good choices are Minden Meat and Deli or Schat's Bakery and Restaurant.
After lunch, follow Highway 395 south to Corley Ranch. On weekends during the festival you can choose a pumpkin, navigate your way through a corn maze, watch pig races, take a hay wagon ride, and try the giant sling shot. Activities are more limited during the week, but a lot of fun stuff like picking a pumpkin is still available.  
Carson Valley Fall Color Report
Maples – Near Peak (50%)
Cottonwoods – Patchy (10%)