I honestly didn't know whether I would have success viewing fall foliage on the dirt road known as the Success Loop near Ely, Nevada. I wasn't sure if the trees there were changing yet.
But I was in for a pleasant surprise. Most of the aspens (60%) were near peak, spilling over into full peak.
Only about 40% of the trees were still green and some of those were also a mixture of green, red, or orange, making for some nice contrasts.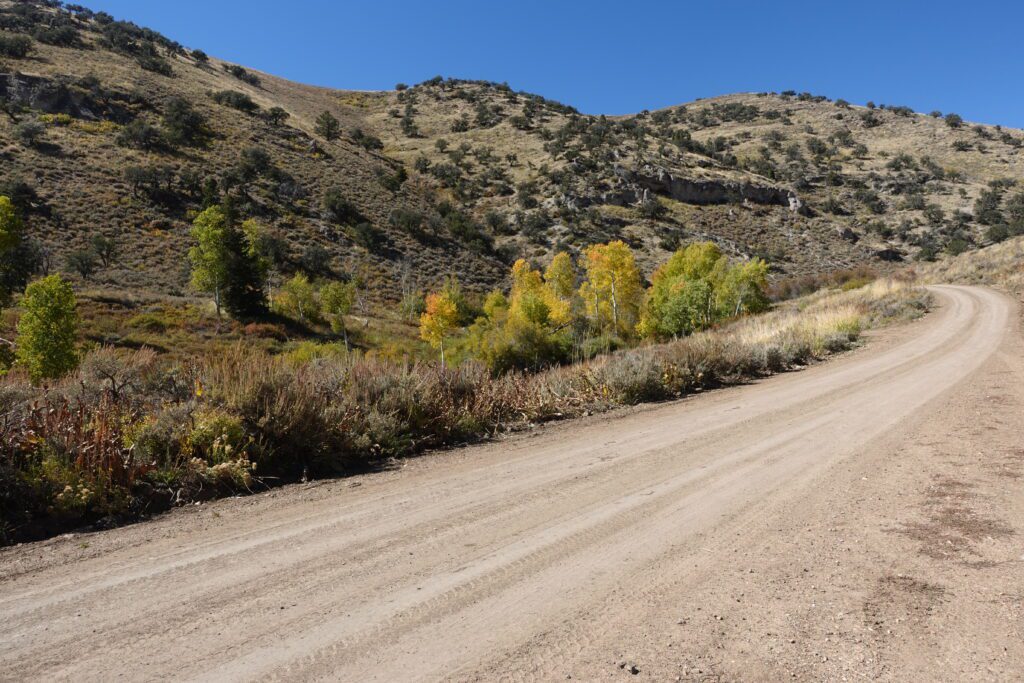 Gold, orange, and red trees line the road and cover the slopes so that every minute there's a fall photo worth taking. One of the things that makes the Success Loop special are the dramatic cliffs that rise up in the distance, behind the foliage.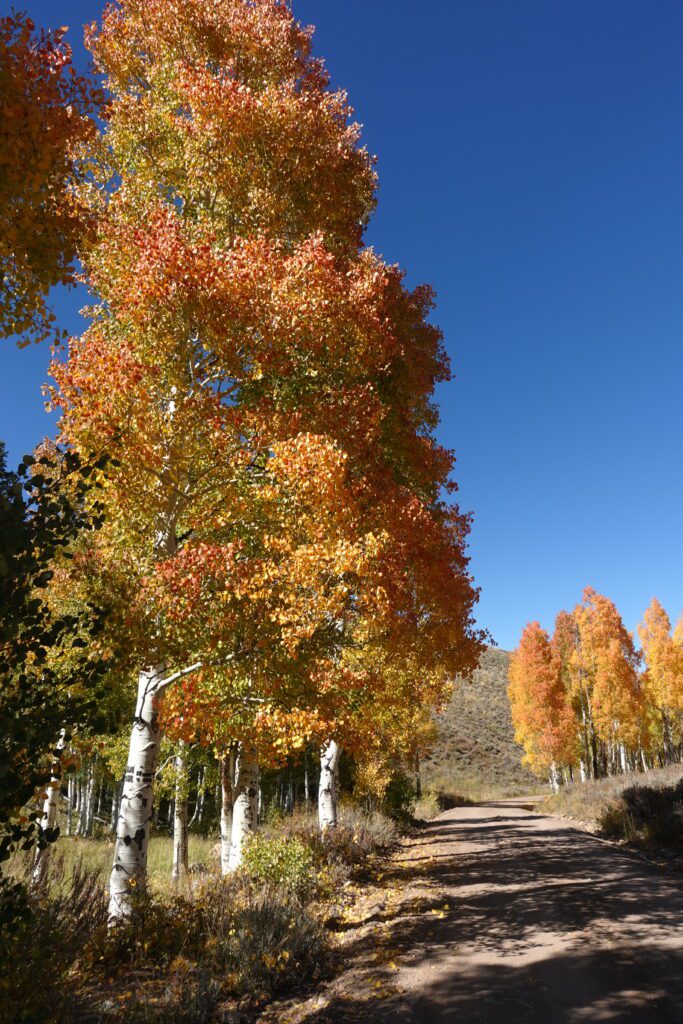 The trees that are still green are a healthy lime green, indicating they're getting ready to put on a show, too.
If you're the type of person who prefers to view red aspens, you'll have your share of those on this road. If you like to stand under yellow aspens where the leaves shimmer like 24-karat gold, the Success Loop has those, too.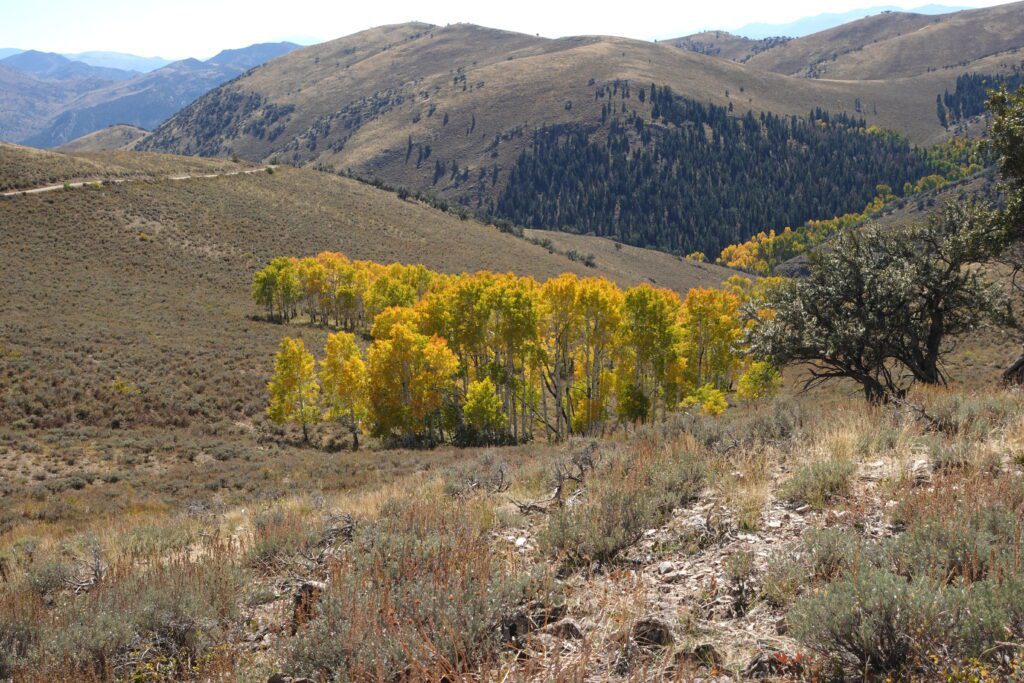 About the Success Loop
This backcountry byway travels through the Schell Creek Range, a rugged group of mountains covered mostly in trees like pinyons and junipers—and, of course, aspens. From Cave Lake, the road starts at about 7,300 feet above sea level and climbs to just under 9,000 feet near Success Summit.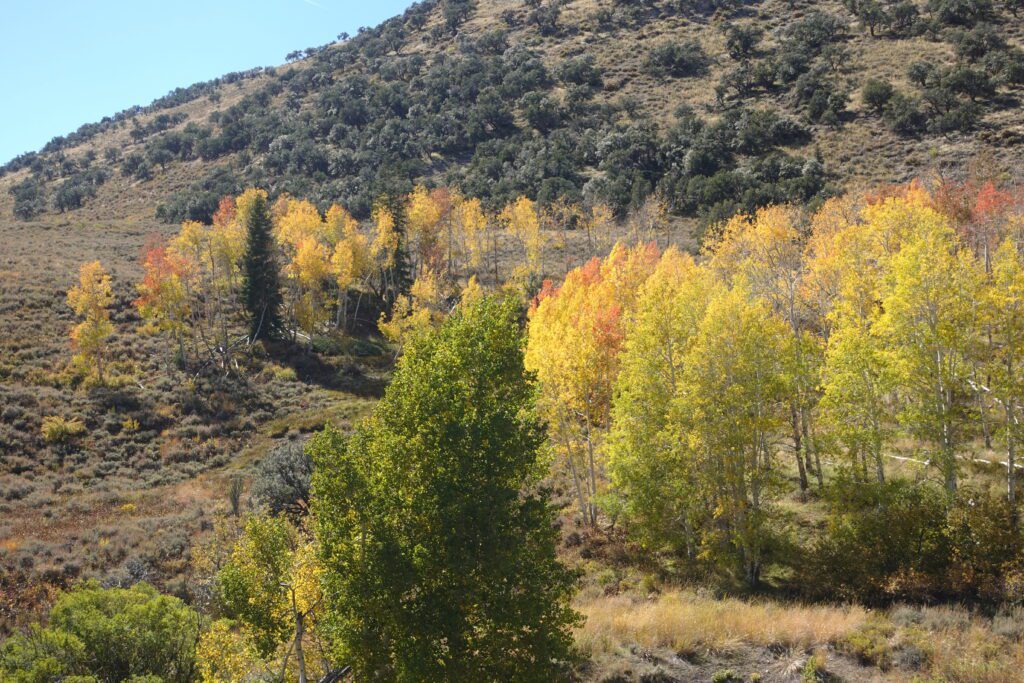 You can take the Success Loop either from Cave Lake State Park to McGill or from McGill to Cave Lake. Starting at Cave Lake is really the way to go, since you'll get to the fall color sooner. When you get to the end of it and reach Highway 93, turn left and drive through McGill back to Ely.
You'll need a high-clearance vehicle. The road isn't horrible, but a passenger car would struggle on parts of it. I drove it in our Toyota RAV4 SUV.
Success Loop Fall Color Update
Success Loop — Near Peak to Peak (60% of trees), Still Green (40% of trees)